Due to timezone differences etc. some reports will arrive late or early. These will all be added to the appropriate pages as they arrive.
Iulian P.
I tried using Discord on my Powermac G4 but it was painfully slow. Then I tried connecting to the Macintosh Garden Jabber server and failed miserably at it , either I did not know how to config iChat and Psi (another Jabber client ) or the server was down. I tried to follow this tutorial https://macintoshgarden.org/forum/official-im-gateway-classic-macs but the Jabber  server web page was unreachable. Ended chatting on irc using Xchat  Aqua and watching Youtube videos all day.
https://www.youtube.com/watch?v=RCgUw4WFplc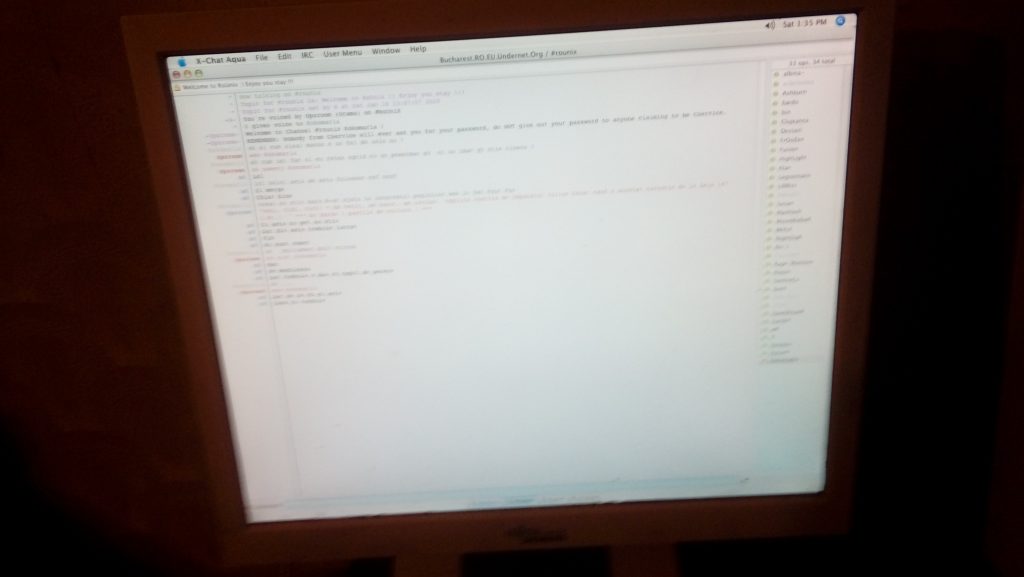 Jay V.
My PPC usage was limited to email and iTunes. I had a lot of work to do which unfortunately had to be done on my Mac Pro.
Bruce R.
Sunday here in Australia, and I spent hardly any time in front of the computer at all. I did a 2 hour live stream, but the PowerPC doesn't quite have the minimum requirements for Open Broadcaster so I was forced onto my Mac Pro for that. I did spend a bit of time in the evening finding old versions of software I use to help improve my success in the challenge once the working week was underway.